Worship
Sundays at 10am
Maintaining community and staying faithful to the Gospel, in addition to our worship in the sanctuary, we offer live worship through Zoom

Join using our Meeting ID: 719 740 0067 passcode: grace

To receive our bulletin weekly, email us at [email protected]
or visit ONLINE RESOURCES using the button below

Even those with landlines or older "flip-phones" may dial-in for audio connection only.

Our Pastor
Rev. Dr. Julius Carroll

Rev. Dr. Julius Carroll's baptismal journey began early in his live at Redeemer Lutheran in Flushing, NY. His education is vast, and he was ordained in 1981 serving congregations in Philadelphia, PA, Washington, DC, Oakland, CA and Raleigh, NC.

Pastor has served as staff and disciple in many ways, at the synod level, the ELCA headquarters in Chicago and on the faculty of Lutheran Theological Southern Seminary.

In his retirement Pastor has been an Intentional Interim ELCA pastor in New Orleans, LA, Greensboro, NC, Liverpool, NY, Clarence Center, NY and most recently, Buffalo, NY before finding his call to be with us at Ascension.

His expertise as an intentional interim pastor is in assisting congregations in strategic planning, in general and reintroducing congregations to their immediate communities, in particular.

Pastor Carroll and his wife, Geneva have six adult children and seventeen grandchildren.

WHO IS PASTOR – AS A LUTHERAN?
'Raised' on the former "Red Book" – Service Book and Hymnal (SBH)

'In love' with liturgies that range from "high" to "contemplative"

'Passionate' about "Professing Christ's Unconditional Love" in words and deeds

'Called' to intentionally INVITE those new to the community to give Ascension a try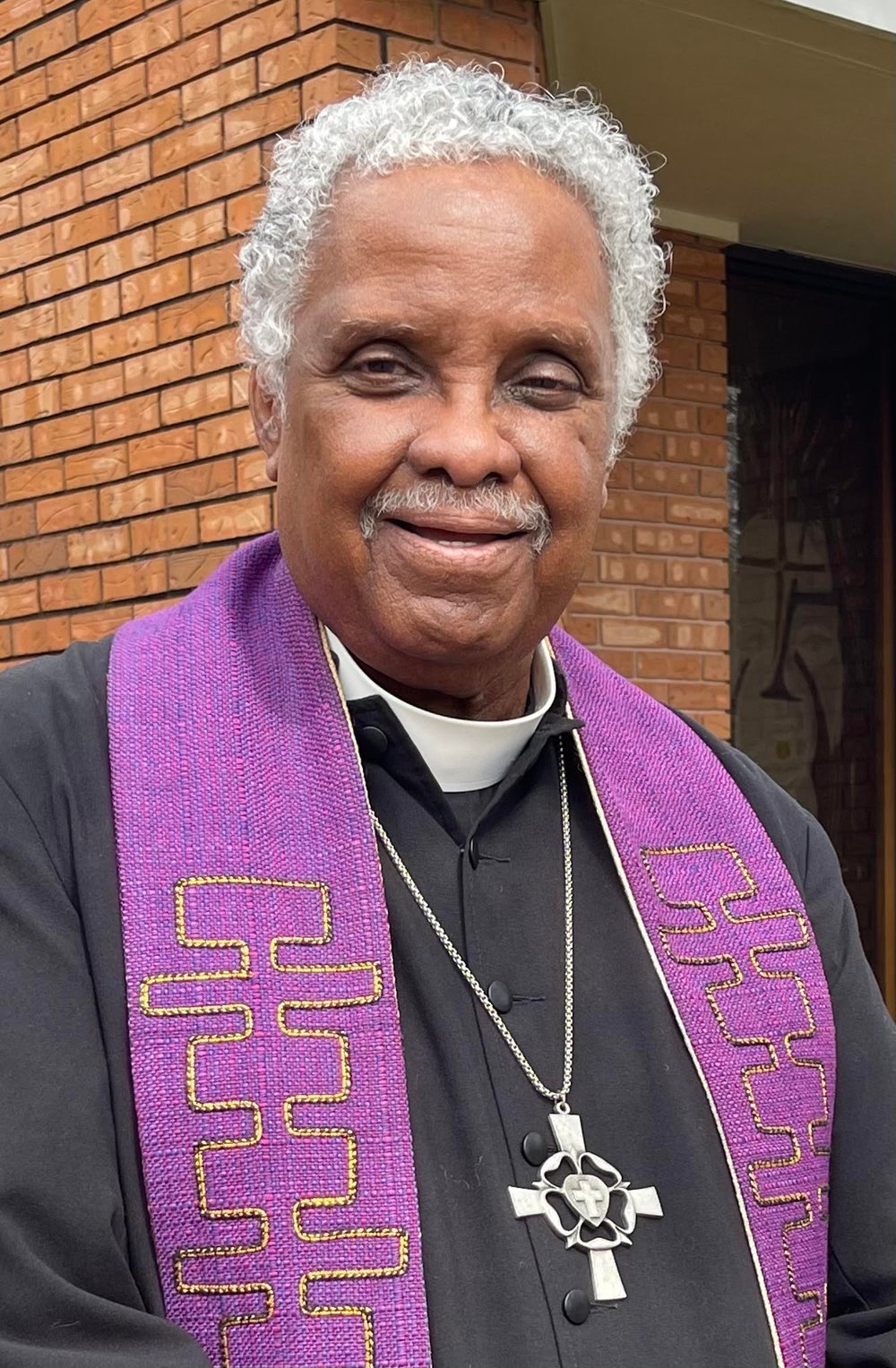 Rev. Sally Fran Ross
Bible Study Volunteer

Pastor Sally Fran Ross is a longtime friend of Ascension.

Though she has retired from the United Methodist Church, she continues to serve in ministry in many ways, providing Interim Pastoral Pulpit Supply and Care at area churches, and daytime Bible Study, making herself available to those in need of counseling, support or just some company.. She is an active social ministry advocate, and has served as staff for many programs.

Pastor Sally Fran worships with us frequently and has continued serving to facilitate weekly Bible Study on Wednesdays.

She loves and takes seriously preparing sermons and providing a clergy presence in the Communion experience, and considers these functions as integral parts in the broader fullness of worship together.

Ascension is blessed to have the opportunity to continue our relationship as a guide to study as well as a fellow visiting congregant.

Children's Ministry
Our children range in age from pre-school through middle school; however, weekly Sunday school is temporarily on-hold. Children are encouraged to join in worship in our family setting. While our Nursery is not in use at this time, speak to an Usher to let us know you'd like to make use of the Nursery during worship.
Confirmation & Youth
At Ascension we celebrate that the words of God are in the mouths of our young people. For this reason, we seek to encourage our youth in their faith walk towards a life of discipleship and service.